Day Two kicked off early – with many of our members getting up at 5:30 to make it to the picketline for a 7:30 start! The weather was….erm…..better?! And our spirits were high.
We had lively pickets at Lynchgate, Westwood, Gibbet Hill, and the Gatehouse. Members report fabulous conversations at each entrance with supportive staff and students, all of whom were eager to learn more about why we're on strike and what they can do to help.
The day ended with a rally focusing on casualisation, including a brilliant speech by Warwick Anti-Casualisation's Katja Laug before staff and students broke out for a teach out, "Persuasive Conversations on the Picket Line," lead by Zarah Sultana and an amazing initiative "Rave, Resist, Register" which saw local Warwick DJs pair up with staff and students to get the vote out!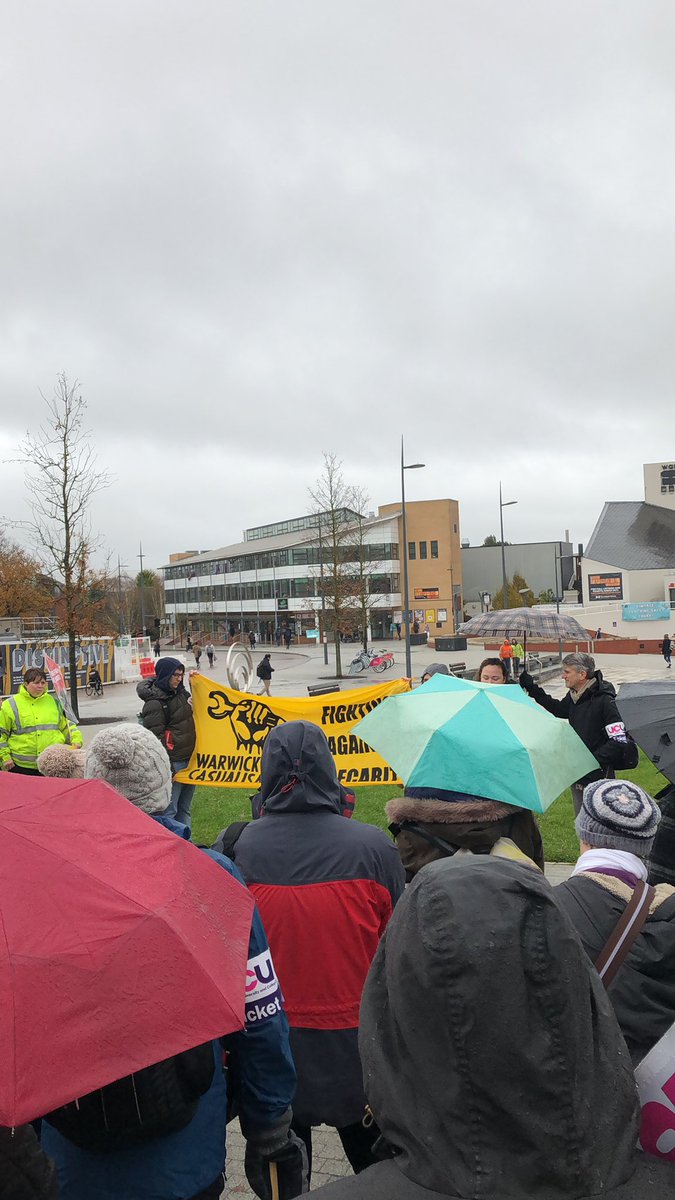 Reminder that tomorrow we meet at the bus loop at 10AM. Details below:
Wednesday 27 November (USS / pensions)
Meet at the Bus Loop 10am-2pm
(Adopted by PAIS and French/Hispanic Studies)

12-1pm The Relevance of Kashmir for UK Politics
1-1:30pm General Strike of 1926 (Warwick Marxist Society)