Well, the UUK/UCEA weather gods really showed their wrath today as over 100 staff and students braved the winds and rain to make clear that we are not giving up until we've secured our pensions, and made our jobs safe, secure, and equitable.
We had a fabulous opening rally with speakers from Warwick Anti-Casualisation, the Professional Services Staff, Working Group, Warwick Anti-Casualisation, Warwick Occupy, and Warwick Labour.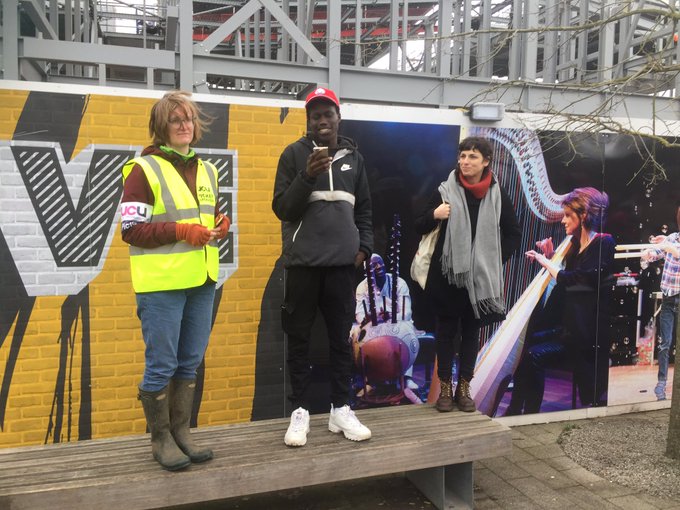 We then relaunched our amazing #unistories project by replanting them in the ground near our picketline. These stories are at the heart of our picket, telling the stories of how the marketised university is hurting staff and students. These are our stories and they are the stories of why we fight.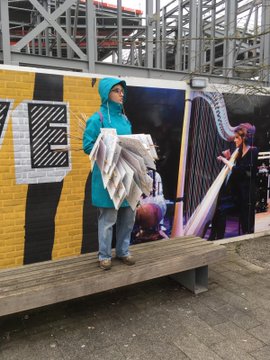 Having shown the weather gods that we're not afraid of a few gale force winds and rain, we ended the day with two amazing teach outs in a packed (and thankfully cosy) house. First, our amazing colleagues from law used an umbrella to explain the securitising of student debt and gave an amazing history of the Trade Union Act.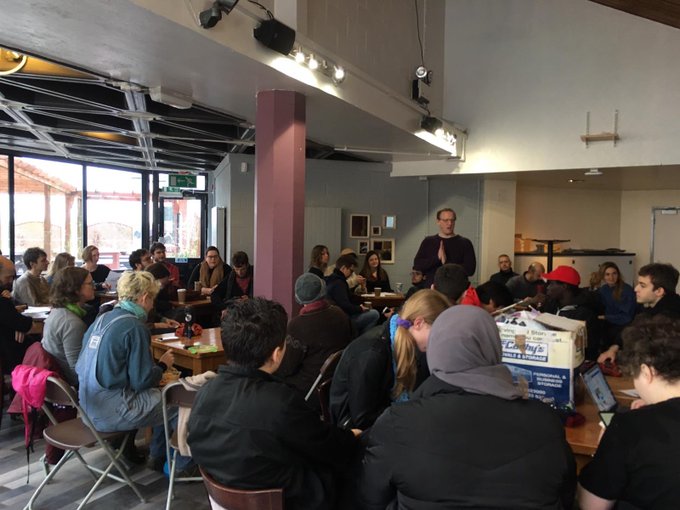 This was followed up by a collective envisioning of the University we could have and the University we are fighting for. We'll look forward to seeing you all tomorrow!