What a day! 
The rain may not have let up, but neither did we, as the picket line continued to grow with faces new and old. Today's picket line was adopted by PAIS and Modern Languages, which both had great showings of people, camaraderie and food.
We had an important teachout on why the situation in Kashmir is an issue for us in the UK.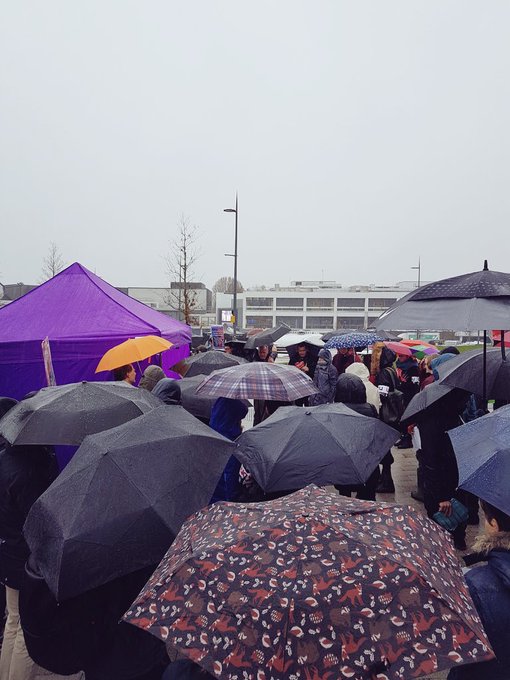 We also launched #unistory, an amazing arts project developed by artist, activist and student Julie Saumagne, where staff and students write their stories and experiences of the marketised, corporatised university, and explain why they are striking or support the strike. Add your own story when you come down to the picket line and check out our twitter feed to watch as the project unfolds.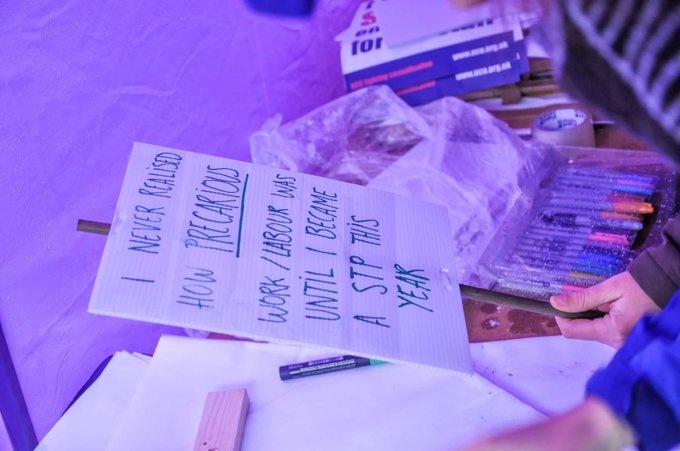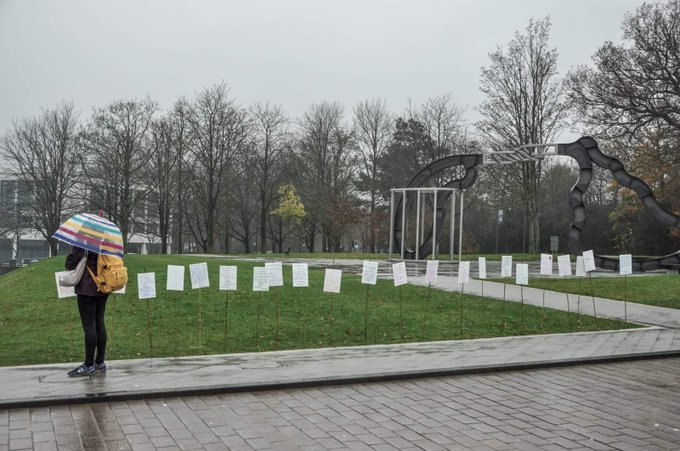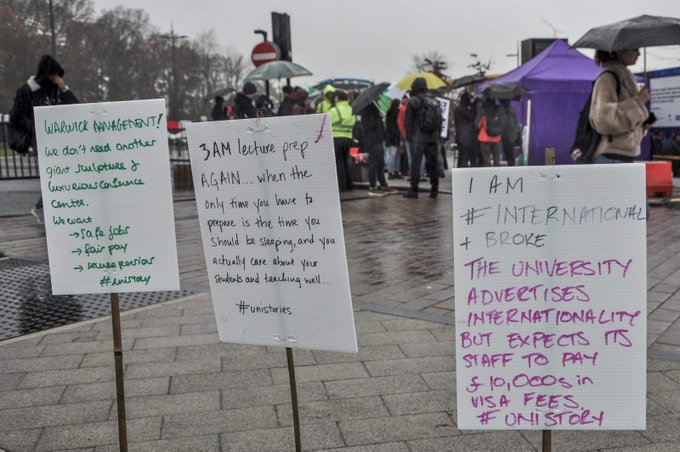 Finally, we said good-bye to our beloved president, Duncan, who is off to start a new job next week. He will be sorely missed.
See you all on the picket line bright and early tomorrow morning!